A new generation
with new ideas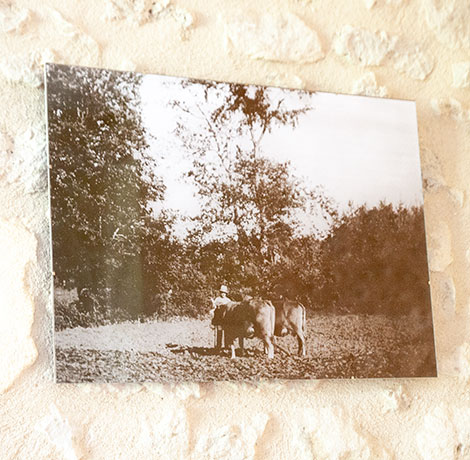 Émile Tereygeol bought the estate in 1959. Originally from the Corréze, Émile returned to France after 20 years in Morocco.
What he didn't know about running a vineyard, he made up for in his willingness to work hard and his spirit of discovery and perseverance.
Thanks to his efforts, Émile Tereygeol bequeathed to his son François a vineyard of 12 hectares that he continued to tend.
During the 1980s, the estate continued to develop. The plots were home to quality grape varieties: cabernet sauvignon, merlot and petit verdot. The cellars were modernized, enlarged and the wine-making equipment was updated.
The estate, which then reached 27 hectares of vineyards facing the river, came up with its historic offering: the Château Pontoise Cabarrus wine.
In 2003, production was enriched and a new wine was created: Château Hauts de Plaisance or Côté Pontoise.
In 2010, François gradually passed on the succession to his children and his son Laurent took the reins.
This new generation relies on the excellence of yesterday and the challenges of tomorrow to offer you top level wines.