The High Environmental Value
(HVE) certificate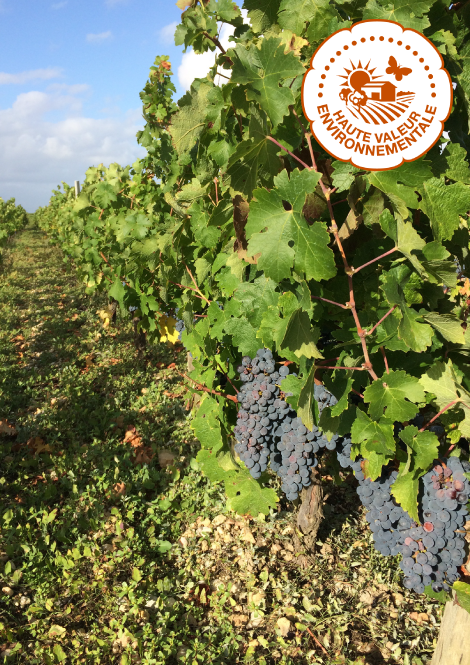 Château Pontoise Cabarrus is certified High Environmental Value (HVE) of Level 3. What does this mean?
The HVE 3 is an environmental certification scheme for farms. It is an indicator of respect and environmental performance across the property.
With this distinction, we commit to:
1. Encourage biodiversity on our plots,
2. Protect Indigenous animal and plant species,
3. To ensure that the exploitation and production of wine have the least possible impact on the environment: no alteration of the landscape, minimum use of resources and support of the natural cycle of the vine and soil,
4. Manage water resources through rational consumption and management of our effluents through means of purification.
It is noteworthy that in France, the High Environmental Value (HVE) is the highest level of  certification scheme benefitting the environment.
"And the little extra of the domain,
ZERO INSECTICIDES !"